Location: Detroit, MI - Central Avenue (MC-NYC)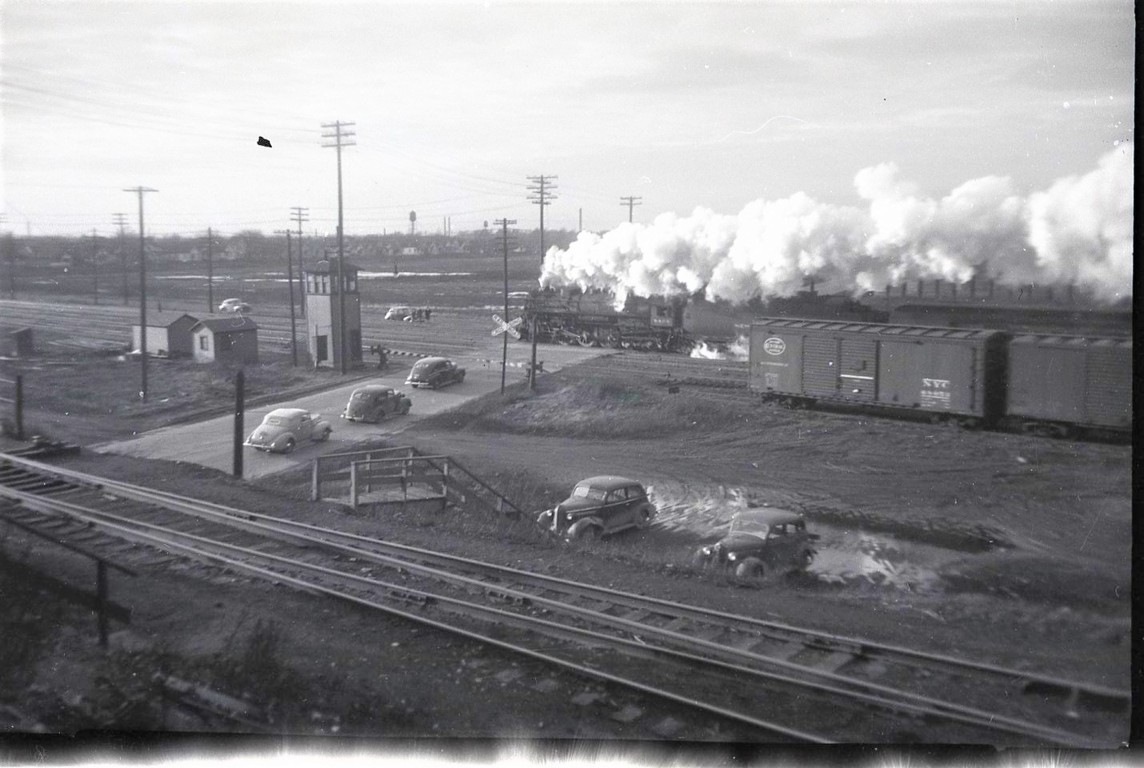 Central Avenue was on the west side of the City of Detroit, 1.25 miles west of the West Detroit interlocking. In addition to the NYC's east-west main line here, this was a part of the Junction Yard. To the west was the "bowl" and departure yard, and to the east was Livernois Yard and the railroad shops along Livernois Avenue. The towers controlling the humps were here at Central Avenue.
Photo Info/credit: A westbound NYC freight train heads west on the main line at Central Avenue. Note the tower for the highway signals at this location. This photo is taken from the top of the hump, looking north around World War II.