Location: Detroit, MI - St. Aubin Clay Crossing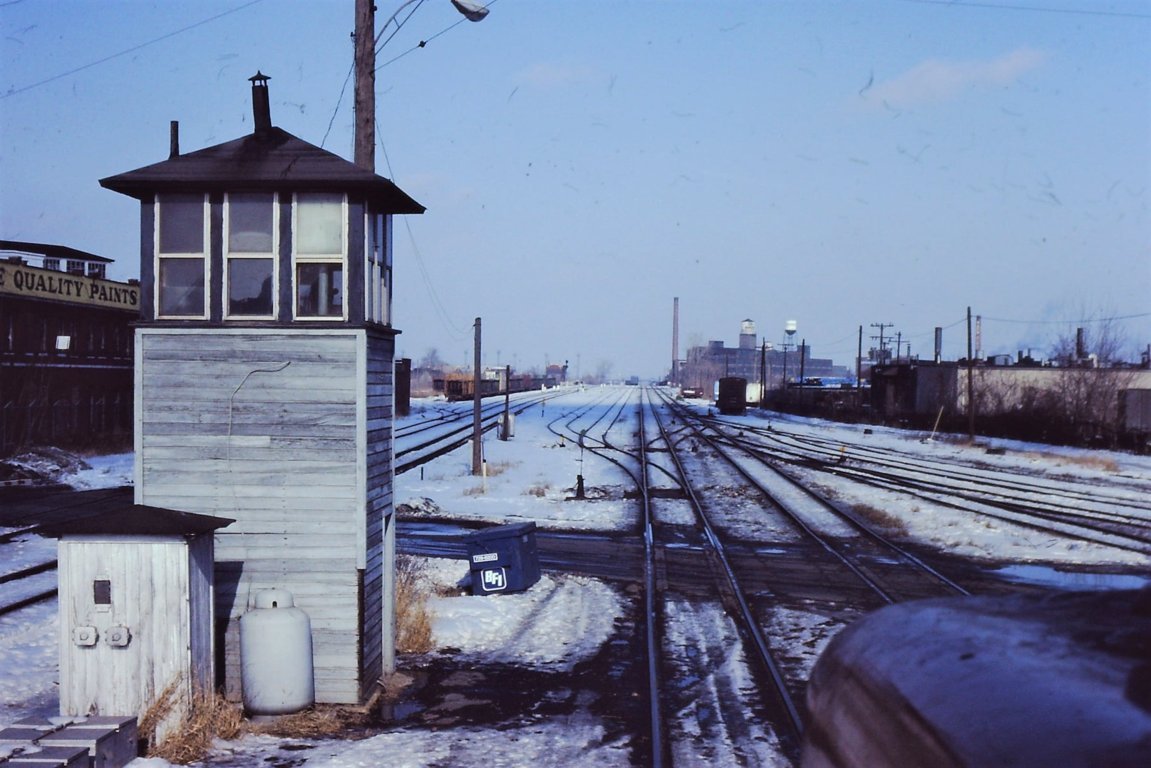 St. Aubin Avenue crossed the Michigan Central (Bay City Branch) and the GTW Mt. Clemens subdivision from Milwaukee Jct. to Port Huron just east of Milwaukee Junction. The crossing gates were controlled by a watchman from a small tower here.
Photo Info/Credit: Looking northeast, the tracks on the right were the GTW. The tracks to the left of the tower were Conrail. This photo was taken from a GTW train heading east in 1981. [Charles Geletzke Jr. photo]
Note from Charlie: For those of you who are familiar with the GTW, you can see that all three Farm Tracks are still in place. Over to the right long before demolition is the area where General Motor's future B.O.C. Poletown Assembly Plant will be constructed in about five more years. Oh yes, and way up on the hill on the left of the NYC you can still see Belt Line Jct. tower.