Location: 6th Street Interlocking, Detroit, MI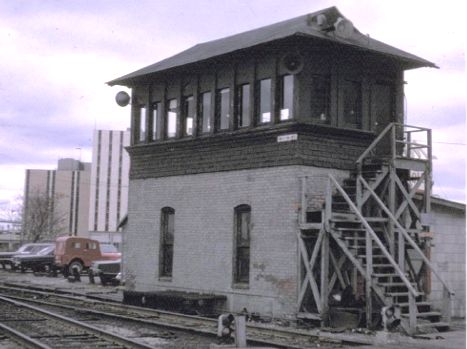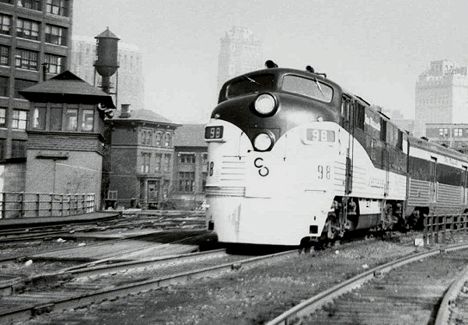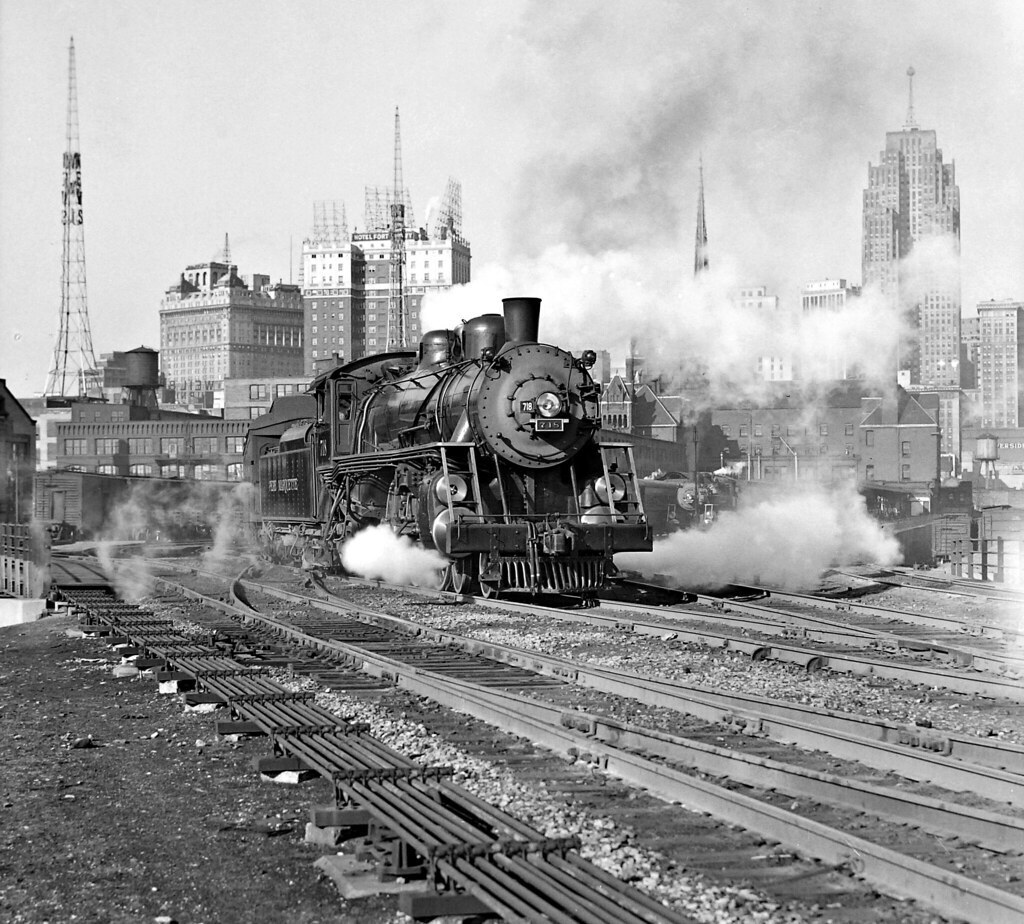 Sixth Street Interlocking tower controlled the entrance to Fort Street Union Depot which was located at Fort Street and Third Street in Detroit, approximately the location of Cobo Hall and the Joe Louis Arena.
Photo info: Top, a 1966 view of the 6th Street Interlocking tower. [Charles Geletzke Jr]. 2nd photo a 1948 photo of the tower and a new EMD passenger engine coupled to an outbound C&O/ Pere Marquette passenger train. [Ernie Nowak/ Charlie Whipp collection] 2nd photo, a 1966 view of Sixth Street interlocking tower. [Charles Geletzke, Jr.]. 3rd photo Pere Marquette Train No. 7 leaves Fort Street Union Station. The lever pipes from the tower are prominent in the photo.