Location: Sarnia, ON - PM/C&O Facilities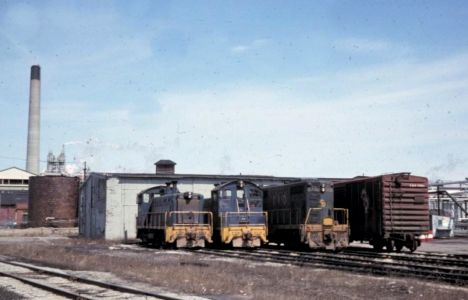 The Pere Marquette (and later the C&O and CSX) has terminal facilities in Sarnia, which services their branch lines east from here, as well as petrochemical plants nearby.
Photo Info/Credit: Top, the C&O Engine House in Sarnia in 1975. [Charles Geletzke Jr.]
---
The PM had a 70' hand operated turntable at Sarnia, as of 1942.