Location: WR (Walbridge) Tower, Ohio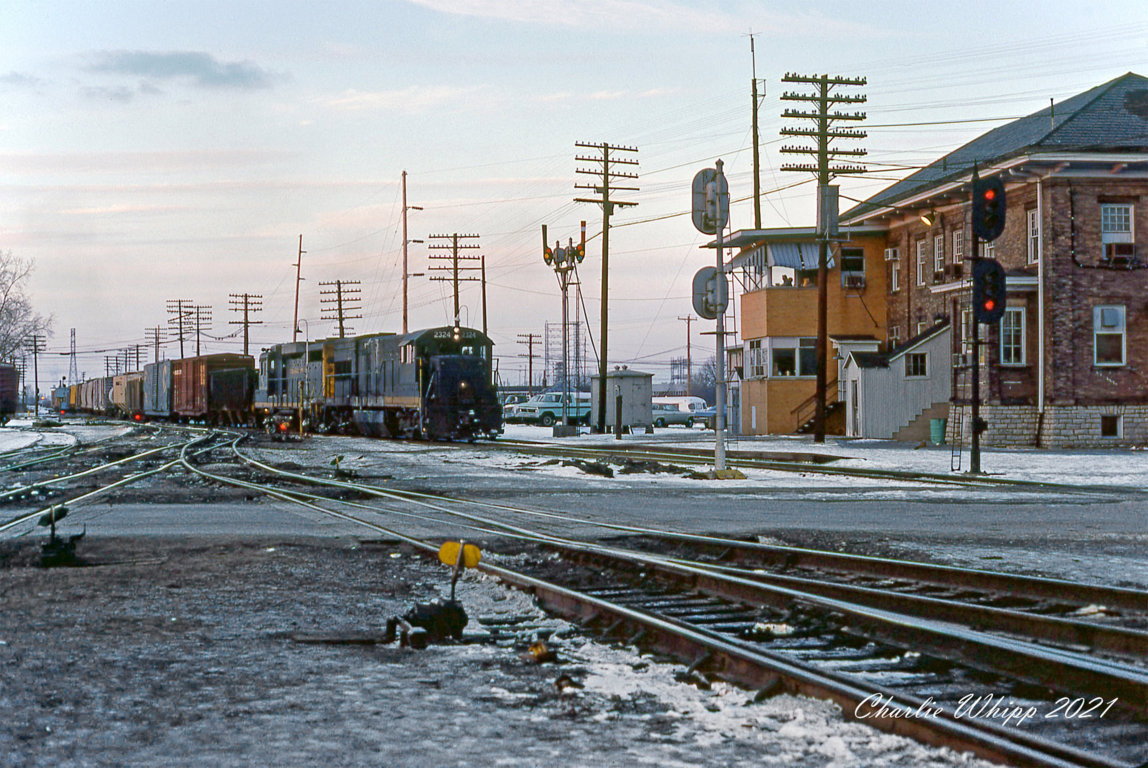 WR Tower was a Pennsylvania Railroad tower at their entrance to the Toledo area, where their northbound line crossed the Toledo Terminal belt railroad. This was a newer tower which was brick and used pneumatic controls for moving switches.
Photo Info/Credit: Top, C&O 2324 (a U23B, heads south passing WR tower in 1979. [Charlie Whipp]. 2nd photo, this is the PRR track diagram for Walbridge, where it crossed the C&O and Toledo Terminal, n 1967.