Station: Alvordton, OH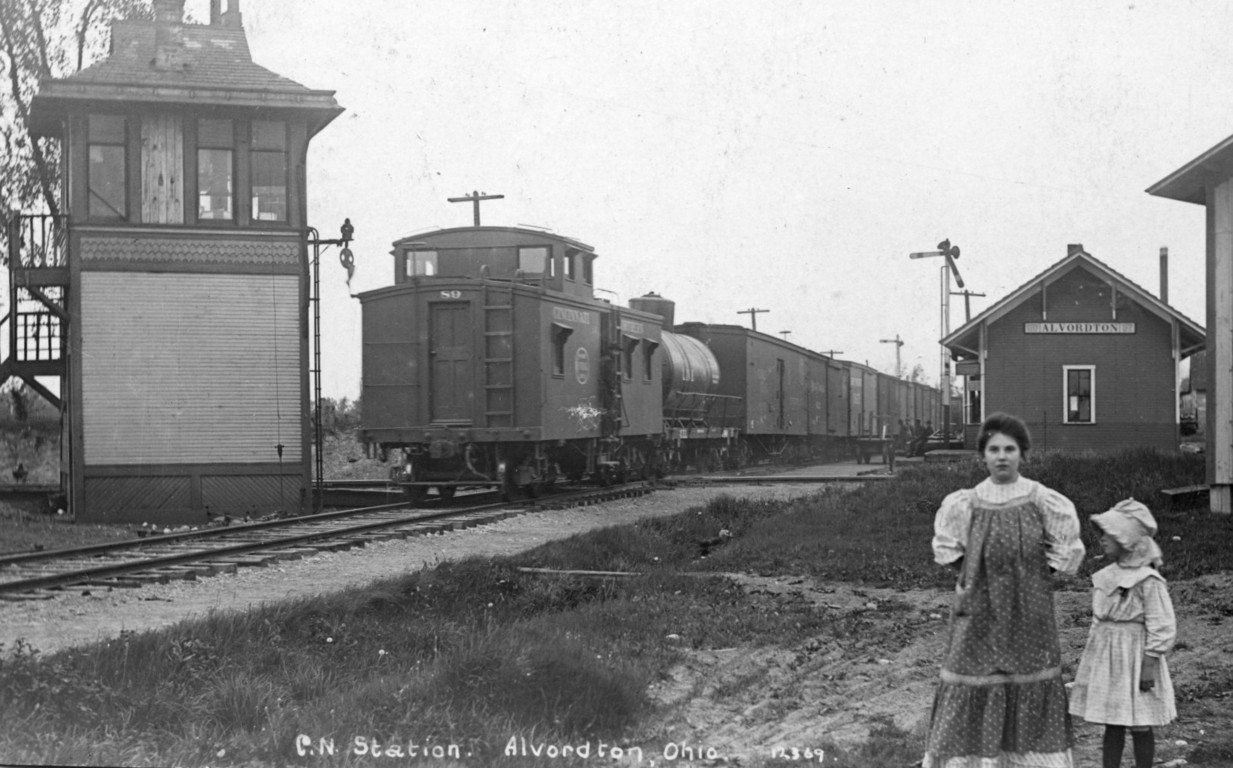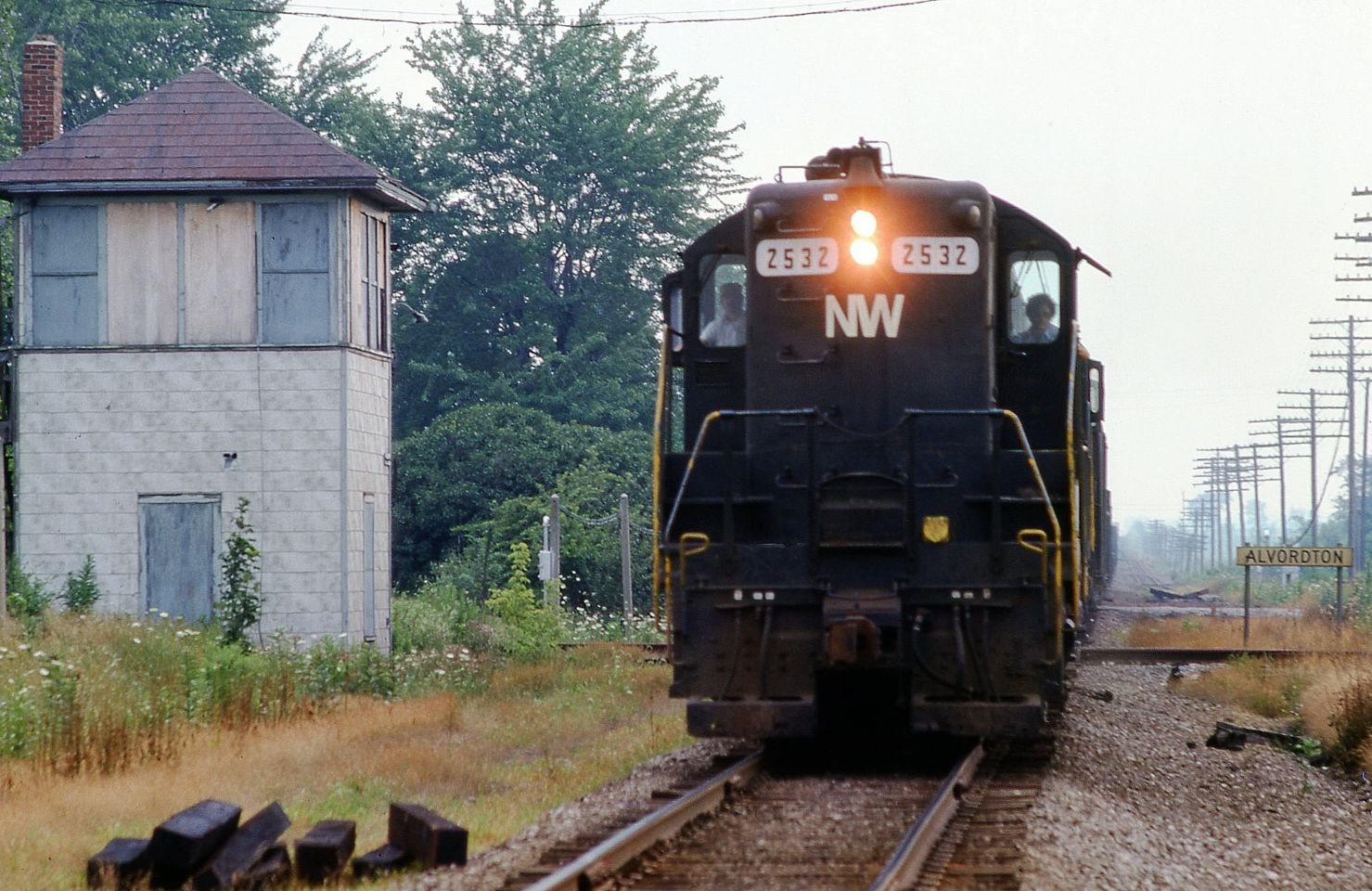 Alvordton is located in northeast Williams County, OH, about ten miles northeast of Montpelier. This was the location of the crossing of the northeast-southwest Wabash 3rd Division (Montpelier to Detroit) and the Cincinnati Northern main line from Cincinnati to Jackson, Michigan.
Photo Info/Credit: Top, the interlocking tower and station at Alvordton OH in the 1920's. Note the family posing by the train. 2nd photo, Norfolk & Western 2537 is eastbound at Alvordton tower headed towards Detroit. The train approaches a turnout leading into the passing siding at Alvordton. The train will meet a westbound here and the N&W dispatcher at Peru, IN has reversed the power switch to allow it to enter the siding on signal indication. N&W crossed the ex Penn Central Northern Branch (former Cincinnati Northern) here. The now closed tower once controlled the crossing and siding. September, 1976. [Mark Hinsdale photo]
---
1910. The town was also served by the Toledo & Western Traction Company and at some point with the Pioneer & Fayette. The P&F was a 12.5 mile long railroad that interchanged with both roads here.The crossing of the Wabash and CN was protected by an interlocking and a 2-story wooden interlocking tower, likely operated by the Wabash. The population of the village was 327 in 1940.
The CN had a 29 car length siding here which was later extended to 54 car lengths. The CN had neither an elevator or stock handling facilities here.
1925. The Wabash rebuilds the interlocking here, adding 1 lever. [RSC-1926]
Turning back the clock 45 years tonight, to September, 1976, as an eastbound on the Norfolk & Western's ex Wabash Detroit District slowly photo by Mark Hinsdale