Station: West Unity, OH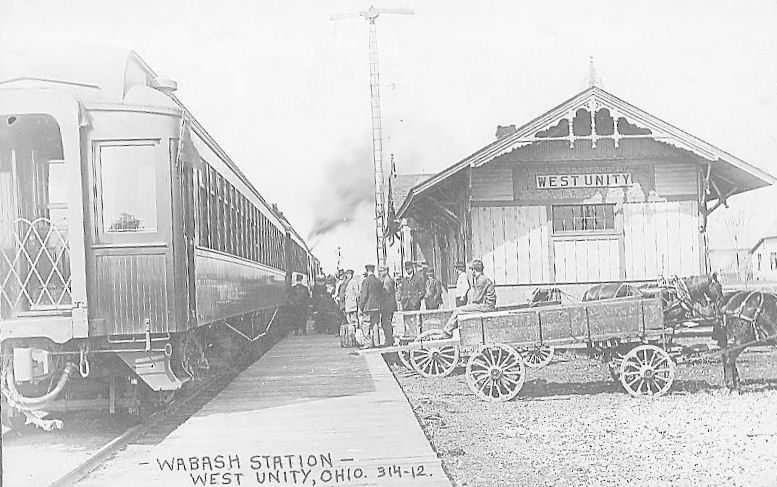 West Unity is located in eastern Williams County, OH about seven miles east of Montpelier.
Photo Info/Credit: A Wabash passenger train stops at the West Unity depot in 1912.
The east-west Wabash 1st Division (Toledo to Montpelier) crossed the north-south Cincinnati Northern line here. The crossing was controlled by the Wabash.
The population of West Unity in 1940 was 920. The CN depot was at mp 49.0 and was north of the Wabash and the call sign was "NS". They had a 42 car length siding which was later expanded to 55 car lengths. A water tank for locomotives was just north of the depot. There was a 15,000 bushel capacity grain elevator her which was owned and operated by the United Grain and Fuels Company. [HCN]