Location: Butler, IN - NYC/Wabash Crossing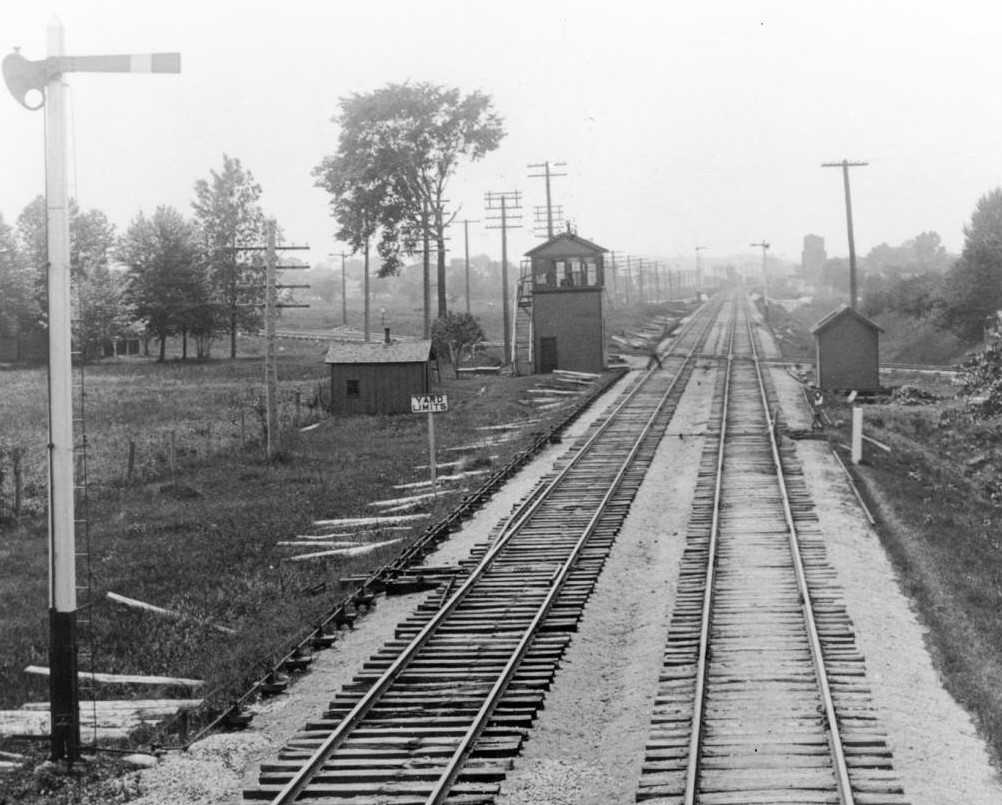 Butler was the crossing of the Lake Shore & Michigan Southern's air line (Toledo to Chicago) and the Wabash main line from Detroit to St. Louis. The crossing continues to exist under NS ownership and is east of downtown. It is controlled by the NS Dearborn dispatcher. The crossing is 70.1 miles west of Toledo on the NS.
Photo Info/Credit: The "WB" interlocking tower at Butler, Indiana. Semaphores in this early photo depicts "left-hand running", as the LS&MS used the the opposite of most railroads until the late 1890's.