Station: Manistique, MI - Chicago Lumbering Company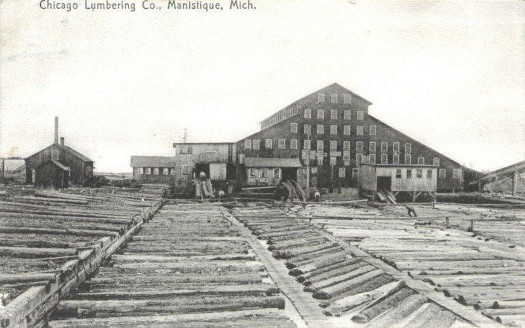 The Chicago Lumbering Company was organized in 1863 in Chicago. The company, which purchased land and saw mills in Manistique, build a new mill in 1876 and operated until it was destroyed by fire in 1907.
The owners of this company also owned the Weston Lumber Company which had mills on the west side of the Manistique River. The assets of the Chicago and Weston companies were purchased in 1912 and renamed as Th Consolidated Lumber Company.
Photo Information: A view of the Chicago Lumbering Company plant in 1876.