Station: Port Huron, MI - Pere Marquette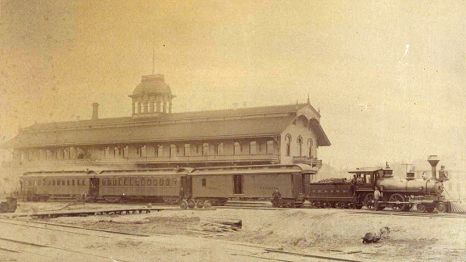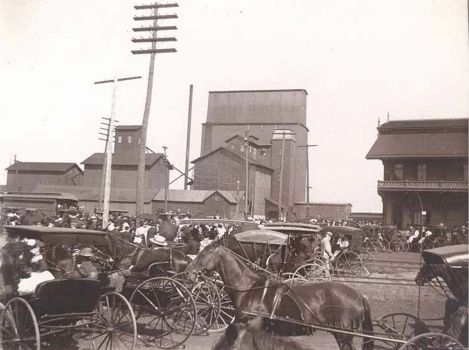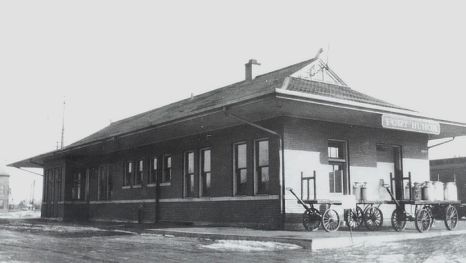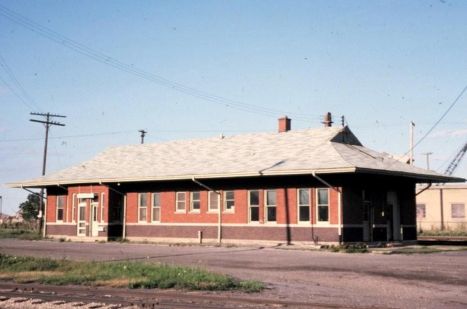 The original Pere Marquette station was built by the Port Huron & Northwestern, a line which built north from downtown to Bad Axe. That station burned in 1912 and was replaced by a new station nearby.
The PM never had robust passenger operations in Port Huron, as its lines never directly accessed Detroit. The PM's branch lines radiating out from Port Huron went to Saginaw via Bad Axe, Saginaw via Marlette, to Almont, and to Sarnia via a ferry. The railroad also maintained a close relationship with the Port Huron & Detroit, but passenger traffic on that route was local in nature.
Note: [COHS-7/1994] reports that the Military Street crossing of the C&O Port Huron Subdivision and the GTW Dock Track was protected by a moveable target signal.
Photo Info/Credit: Top, the former Port Huron & Northwestern railroad depot, c. 1883. This depot was located at the foot of Court Street and burned down in 1912. [Port Huron Museum collection]. 2nd photo, carriages meet the Flint & Pere Marquette train at the original Court Street station. The depot is at the right read of the photo, which was taken about 1897. [TJ Gaffney collection]. 3rd photo, an older view of the newer PM depot, taken around 1926. [TJ Gaffney collection]. 4th photo, the depot in 1976 [Charles Geletzke Jr.]
---
1907 new facilities. The PM installed new stock pens and a new cinder pit here. [PMAR-1907]