Interlocking: Tappan Tower, Port Huron, MI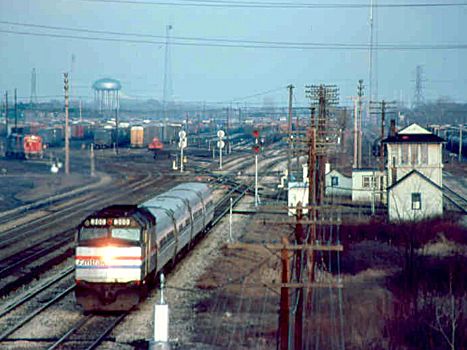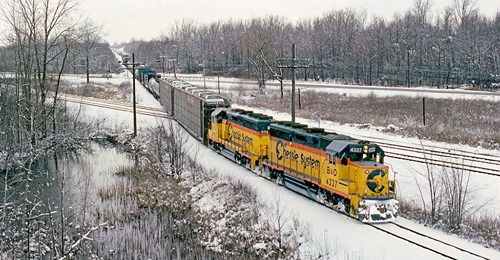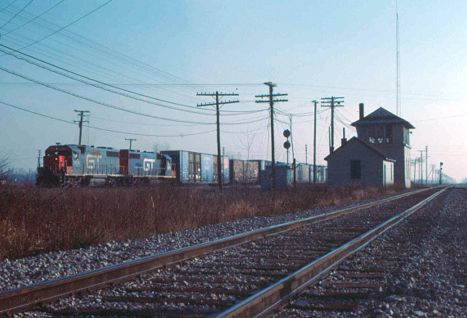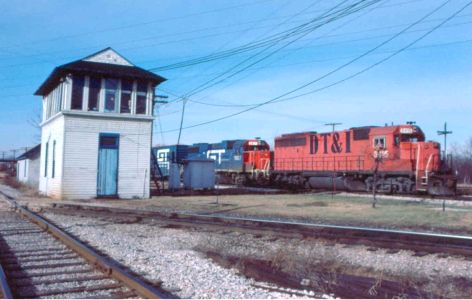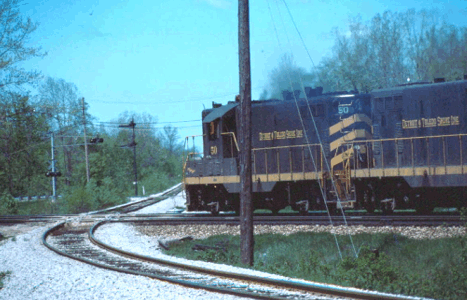 Tappan interlocking tower was a very busy crossing or junction of five railroad lines radiating out in eight directions.
GTW main line between Port Huron and Flint
GTW main line between Fort Gratiot and West Detroit
PM's Almont branch from Port Huron to Almont
PM's branch to Saginaw via Marlette
PM's Port Huron Yard
Photo Info/Credit: Top, a photo of Tappan taken in 1893 with Amtrak proceeding west towards Flint. [Charlie Whipp]. 2nd photo, a winter scene with the C&O crossing the Mt. Clemens main line. 1985. [Charlie Whipp]. 3rd photo, A Chessie train powered by B&O 4337 and 4195 heads eastbound across the GTW at Tappan in the 1980's. [Charlie Whipp collection]; a westbound GTW freight leaves tunnel yard past Tappan. 4th photo, DT&I 6415 leads a GTW train on the Flint sub in 1984. [Charlie Whipp]. 5th photo, a DTSL (Detroit & Toledo Shore Line) locomotive powers a freight westbound on the GTW Flint sub, crossing the C&O Port Huron subdivision (which heads off towards Saginaw) at Tappan. 1970's. [Charlie Whipp]. 6th photo, the inside of Tappan interlocking about 1985.
---
1914 - the GTW installed a new 44-lever interlocking plant (41 working) at Tappan which included power operated distant signals. [TSE-1/1915][RR-1915-0102-15]