Location: Port Huron, MI - GTW Facilities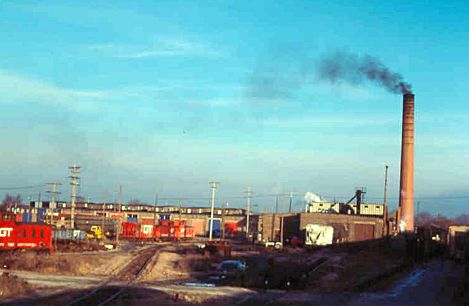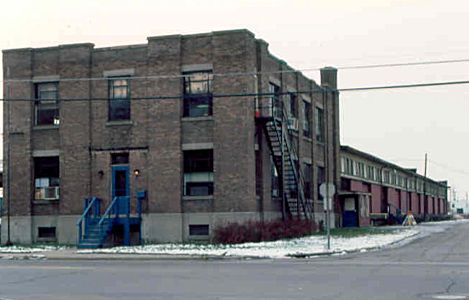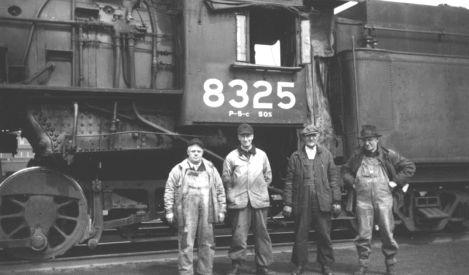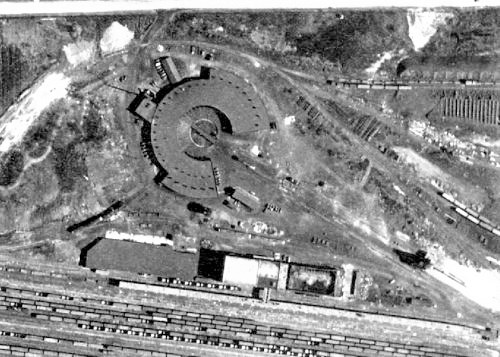 The Grand Trunk Western had major facilities in Port Huron in the early days, including a roundhouse, car shops, offices, and yards. In the early days, the railroad also had shops at Fort Gratiot which was north of early Port Huron but these burned down in the early 1920's and operations were moved here.
Photo Info/Credit: Top, the "new" Grand Trunk Western car shops at Port Huron in 1984. [Charlie Whipp]. 2nd photo, the GTW freight house and offices, now abandoned in the late 1980's, on 24th Street in Port Huron. [Charlie Whipp].
3rd photo, a GTW Engine Crew at the yard in Port Huron in the 1940's. The crew member on your left is Fred C. Meyers, Engineer. Fred is the grandfather of the photograph owner. [Dale Meyers collection]. 4th photo, the GTW roundhouse at Port Huron from overhead in 1949. [Dan Meinhard collection]