Interlocking: 16th Street Tower, Port Huron, MI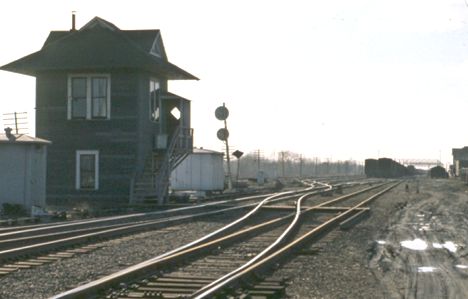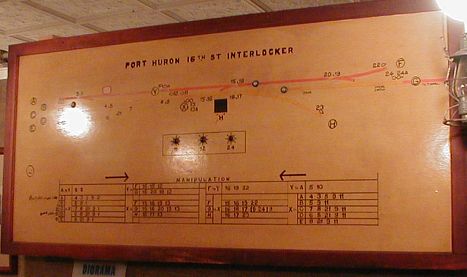 16th Street Tower was located in the City of Port Huron between the entrance to the old International Railroad Tunnel (to Sarnia) and Tunnel Yard. The tower operator controlled trains going to and from Sarnia via the tunnel. Until dieselization of the railroad, electric locomotives were used in the tunnel, and this entire area was covered by overhead electric wires.
This was also known as West Summit Tower.
Photo Info/Credit: Top, GTW's 16th Street Interlocking Tower (also known as West Summit of the tunnel) in 1972 looking west. [Craig Gardner]. 2nd photo, another view of the tower in 1967.; [Charles Geletzke Jr.]; 3rd photo, the model board from the tower. [Port Huron Museum]
---
Timeline:
1917: The GTW had a operators here around the clock. [TRT]