Station: Blaine, MI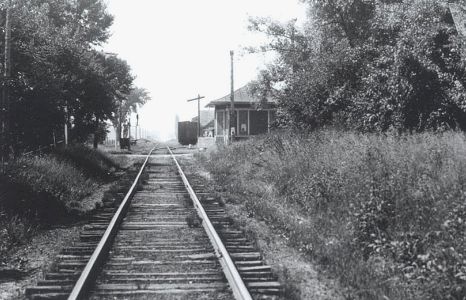 Blaine was settled about 1828 with a sawmill being built here. It was originally called Grant Center but changed in 1879. [MPN]
The town was located on the Port Huron & Northwestern (later PM) line between Port Huron and Bad Axe, about 20 railroad miles north of downtown Port Huron.
Photo Info/Credit: The PM depot at Blain. Note the small box car on the team track, as well as the block/train order signal. [TJ Gaffney collection]
---
1898 - This town was a flag stop on the F&PM Sand Beach Division. It had a 10-car passing siding and a water station. There was no station agent at that time.