Station: Soo Junction, MI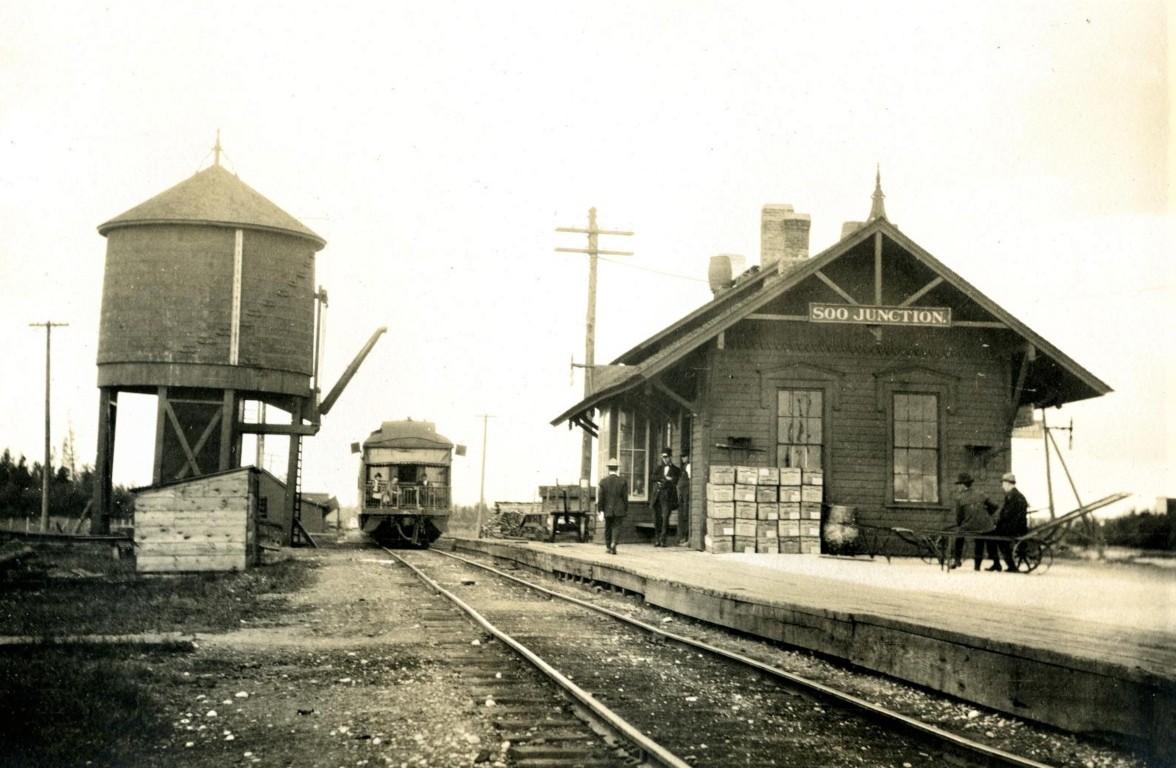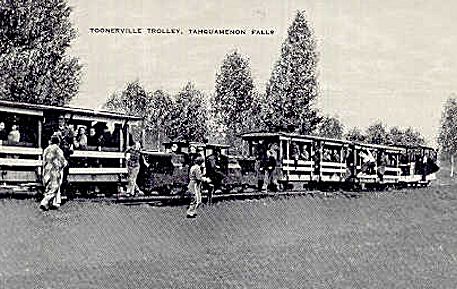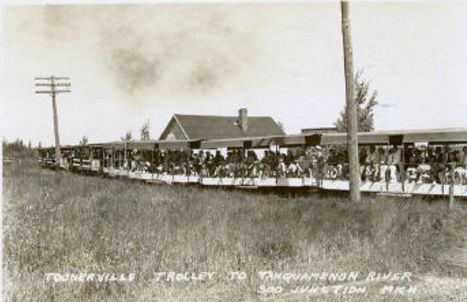 Soo Junction was settled about 1891 and a junction between the DSS&A main line (St. Ignace to Marquette) and their branch line east to Sault Ste. Marie. This was formally known as Sage Jct. until about 1887. [R&:HS/111] When the branch was cut back to Raco, the junction was named Raco Jct. for a time. But it is generally known as Soo Junction.
The Toonerville Trolley runs from here north to a location on the Tahquamenon River where riders transfer to a boat for a ride to the Tahquamenon Falls.
Photo Info/Credit: Top, the DSS&A depot at Soo Junction in 1912. This appears to be looking east with the train o the branch to Sault Ste. Marie and the line to St. Ignace diverging to the right. [Charles Hansel collection, UMB]. 2nd photo, a postcard view of the Toonerville Trolley which runs between Soo Jct. and the Tahquamenon River. 3rd photo, the Trolley at Soo Jct. in 1941. 3rd photo, a DSS&A maintenance shed at Soo Jct. [T.J. Gaffney]
---
Timeline:
1907. The DSS&A had a water tower at Soo Junction as of 1907. [SSP1907][SOO-1/1991]
1918: The DSS&A had an agent here, as well as an operator during the day at this location. [TRT]