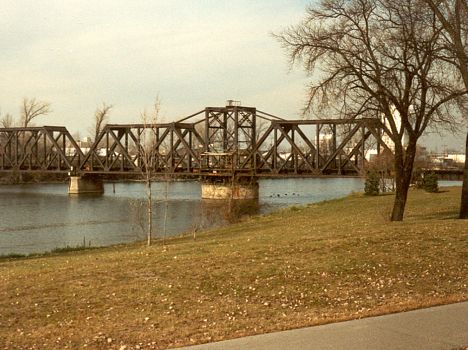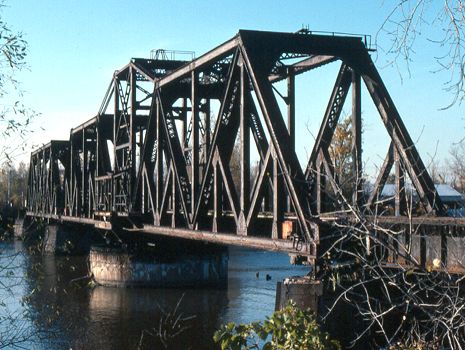 Location: Saginaw River (MC) Bridge, Bay City, MI
This bridge, currently used by the Huron & Eastern Railroad, traverses the Saginaw River in downtown Saginaw. The bridge is a through truss movable swing bridge with a center pier. It has 1 226 foot main span and 6 approach spans for a total length of 551 feet.
The bridge was built by the Wisconsin Bridge and Iron Company in 1914 according to historicbridges.com.
Photo credits: Top (1970's) Dale Berry, Bottom (1983) Jim Slater.